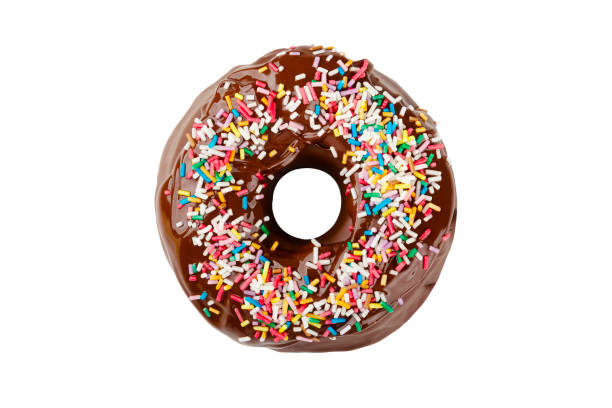 5 Delectably Decadent Ways to Enjoy Your Donuts
Donuts are a canvas for creativity. Why limit yourself to the usual when a world of donut delights is waiting to be explored? At our donut haven, we're all about embracing the extraordinary. We're thrilled to see how our customers infuse their unique flair into enjoying our donuts. We've crafted five novel ways to relish our beloved treats to honor this passion.
These innovations showcase the sheer versatility of donuts, from extravagant toppings to inspired fillings. Plus, if you're hosting an event or want to treat your taste buds, our doorstep breakfast catering is ready to deliver donut goodness. So savor each bite and discover your perfect donut pleasure.
Decadent Donuts and Their Uniqueness 
What is it about donuts that makes them so unique? It combines a crispy exterior, tender interior, and the fact that they are a blank canvas for creative culinary exploration. They make for brilliant bites when adorned with various toppings and fillings. Here are five decadent ways to enjoy your donuts.
Homemade Donuts and Ice Cream
Imagine pairing warm, homemade donuts with your favorite ice cream scoop. The contrasting temperatures and textures create a comforting and indulgent dessert.
Decorate-Your-Own Donut Spread
For social gatherings or family fun, set up a decorate-your-own donut station. Provide a variety of toppings like chocolate glaze, powdered sugar, and warm caramel, allowing everyone to customize their perfect treat.
Donut Ice Cream Sundae
Combine your love for donuts and ice cream in a donut ice cream sundae. Slice a donut in half, add a scoop of ice cream, and drizzle it with chocolate sauce. It's a heavenly treat!
Keep your love for donuts to just the sweet variety. Get creative with savory options!
Grilled Cheese Donut Sandwich
Swap out traditional bread with donuts to make a grilled cheese sandwich with a delightful twist. The sweet and savory combination is a game-changer.
Donut Croutons in Soup
Stale donuts don't have to go to waste. Turn them into donut croutons and use them as a unique topping for your favorite soup. You'll be surprised by the flavor they add.
Donuts in Breakfast Catering
Are you thinking of spicing up your next social or corporate event? Consider adding donuts to your breakfast catering. These sweet rings of happiness will surely bring smiles to your guests' faces.
Donut Bars
Set up a donut bar where guests can choose their favorite donuts and toppings. With a variety of donuts, from classic glaze to adventurous flavors, and a selection of toppings like sprinkles, chocolate chips, and flavored syrups, your guests can customize their perfect donut. It's a great way to make your event memorable and interactive
Mini Donuts for Large Gatherings
Consider serving small doughnuts for larger occasions. These bite-sized snacks are ideal for mixing and mingling while enjoying a delicious snack without the use of cutlery or plates. Your guests can help themselves to a few and continue socializing.
Expand your donut horizons and experiment with different meal ideas.
Baked Cake Donuts with Whipped Cream and Fresh Strawberries
For an elegant dessert, serve baked cake donuts topped with whipped cream and fresh strawberries. It's a treat that will leave your taste buds singing.
French Toast Made with Donut Bread
Instead of traditional bread, donut slices create a mouthwatering French toast. The sweetness of the donuts takes this classic breakfast to a whole new level.
The rise of social media has allowed donut enthusiasts to share their creative recipes and ideas. Platforms like Instagram and Pinterest are filled with spectacular spreads and beautiful boards featuring homemade donuts.
Donuts offer delight and indulgence to our lives, whether we eat them at a doughnut shop, make our own, or serve them at a social gathering. It's a love affair that we're sure many people who enjoy these perfectly fried portions share.
Conclusion
The joy of donuts is boundless. From classic comfort food to innovative culinary creations, they delight our taste buds and bring joy to our lives. Whether indulging in classics or experimenting with unique recipes, donuts are a symbol of togetherness. Consider donuts for breakfast catering, adding a sweet touch to special gatherings. Donuts are more than sugary delights; they're a symbol of celebration and joy. Cheers to the versatile world of donuts.
FAQs
Can I use any donuts for these recipes?
Absolutely! You can experiment with various types of donuts, from classic glazed to filled varieties. The choice is yours.
What's the best way to warm up leftover donuts?
Pop them in the microwave for a few seconds, or place them in a preheated oven to restore their fresh-from-the-bakery taste.
Are there any unique recipes for donut lovers on a diet?
Certainly! You can make baked versions of donuts that are lower in calories. Additionally, consider using whole wheat flour and low-fat yogurt in your recipes.
Where can I find more creative meal ideas involving donuts?
We recommend checking out a new cookbook focused on donut-based recipes. You might stumble upon some genius culinary creations.
How can I share my donut creations on social media?
Snap a photo of your delicious donut concoctions and post them on your favorite social platforms with appropriate hashtags. Your creativity might inspire others to try something new in the kitchen.