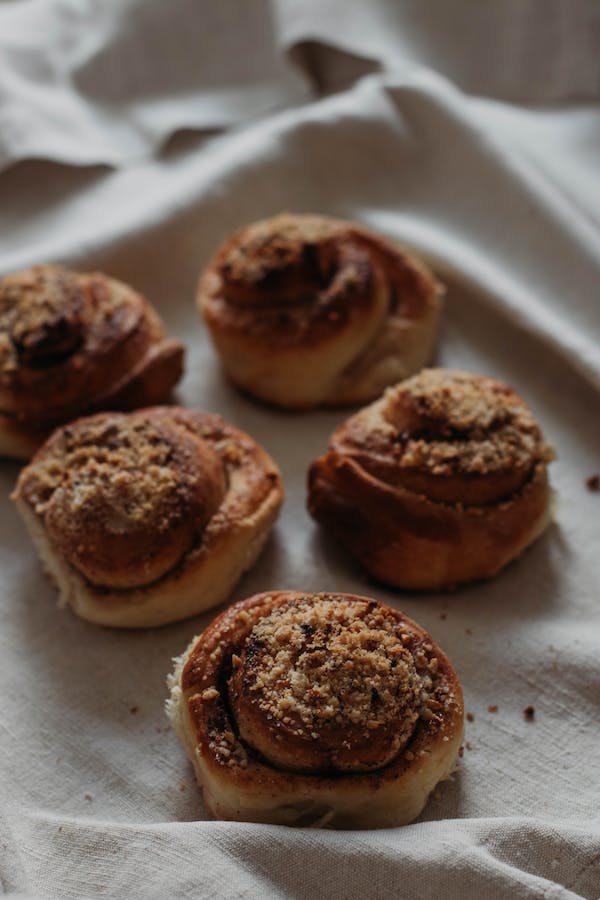 CINNAMON BUN STYLE BAKED DONUT
Enjoy the delicious world of homemade baked donut holes that taste like cinnamon buns with our simple recipe. These little treats are just what you need to satisfy your hunger. Whether you've baked before or this is your first time, these donut holes are an excellent choice for a cozy morning or a lovely snack.
Grinding into these freshly baked donut holes, you'll experience the warm embrace of cinnamon sugar and the satisfaction of a perfectly tender interior. Our recipe simplifies the donut-making process, making it accessible to all. As the sweet aroma fills your kitchen, you'll understand that making these delightful treats from scratch is well worth the effort. Get ready to create a batch of cinnamon bun-style baked donut holes that impress your family and friends.
Ingredients and Preparation
To embark on this flavorful journey, gather the following ingredients:
All-purpose flour

Baking powder

Salt

Buttermilk

Granulated sugar

Melted butter

Vegetable oil
Baking Essentials
To make these baked donut holes, you'll need some essential kitchen tools, including:
A donut pan

A whisk

Mixing bowls

Measuring cups and spoons

A deep sauté pan or pot for frying

A spider or slotted spoon

Paper towels
Preparing the Dough
Preheat the vegetable oil in a deep sauté pan or pot over medium heat. Use a deep-fry thermometer to ensure the oil reaches the right temperature.

Whisk together all-purpose flour, granulated sugar, baking powder, and salt in a mixing bowl. This dry ingredient mixture will give your donut holes the perfect texture and flavor.

Whisk together buttermilk and melted butter in a separate bowl or measuring cup. The buttermilk adds a tangy richness, and the melted butter infuses a delicious flavor into the donuts.

Add the dry ingredients to the wet ingredients and stir until just combined. Be careful not to overmix; a few lumps are okay.
Rolling in Cinnamon Sugar
Roll the dough into 1/2 tablespoon-sized balls, shaping them gently with your hands. This is where the magic begins.

Carefully place the dough balls into the preheated oil, frying about half of them at a time. Fry until they turn a beautiful golden brown on both sides.

Use a spider or slotted spoon to transfer the freshly fried donut holes to a plate lined with paper towels, allowing any excess oil to drain.
Glazing for Perfection
Now, let's talk about the finishing touch. These donut holes are delicious as they are, but you can take them to the next level with a classic vanilla glaze. Mix powdered sugar, milk, and vanilla extract to create this delightful topping.
If you're a fan of chocolate, you can also make a chocolate glaze by adding unsweetened cocoa powder to the mixture mentioned above. This rich and decadent option will satisfy your chocolate cravings.
Donut Enjoyment Tips
Using neutral-flavored oil with a high smoke point is essential for frying these donut holes. Vegetable oil is highly recommended.

Don't rush the frying process. Take your time and cook in batches to ensure they cook correctly.

While these homemade donut holes are delightful when rolled in sweetener, you can also try other toppings or glazes according to your preference.

Freshly fried donut holes are the best, so aim to enjoy them when they're prepared for the perfect texture and taste.
Conclusion
Now that you've mastered making scrumptious cinnamon bun-style baked donut holes, it's occasions o treat yourself and your loved ones. These delightful, bite-sized donuts are perfect for your morning coffee, afternoon tea, or evening dessert. With straightforward instructions and everyday ingredients, there's no reason not to enjoy the comforting taste of homemade donuts.
Feel free to get creative with your glazes and toppings. Whether you prefer the classic sugar coating or you're in the mood for a rich chocolate glaze, these donut holes offer endless possibilities for indulgence. So, roll up your sleeves, start baking, and savor the delightful rewards.
FAQs
Can I prepare the dough ahead of time?
You can prepare the dough in advance, store it in the refrigerator, and bake fresh donut holes whenever you desire.
Is it possible to adjust the amount of cinnamon sugar coating?
You can tailor the level of cinnamon sugar to suit your taste preferences.
Can I use a muffin pan if I don't have a donut pan?
While a donut pan is ideal, you can use a muffin pan as an alternative. Shape the dough accordingly.
How long do these donut holes stay fresh?
These donut holes are at their best on the day they're baked. However, keep them fresh in an airtight container for an extra day or two.
Is it possible to freeze the dough for future use?
Indeed, you can freeze the dough and enjoy fresh donut holes whenever you like.