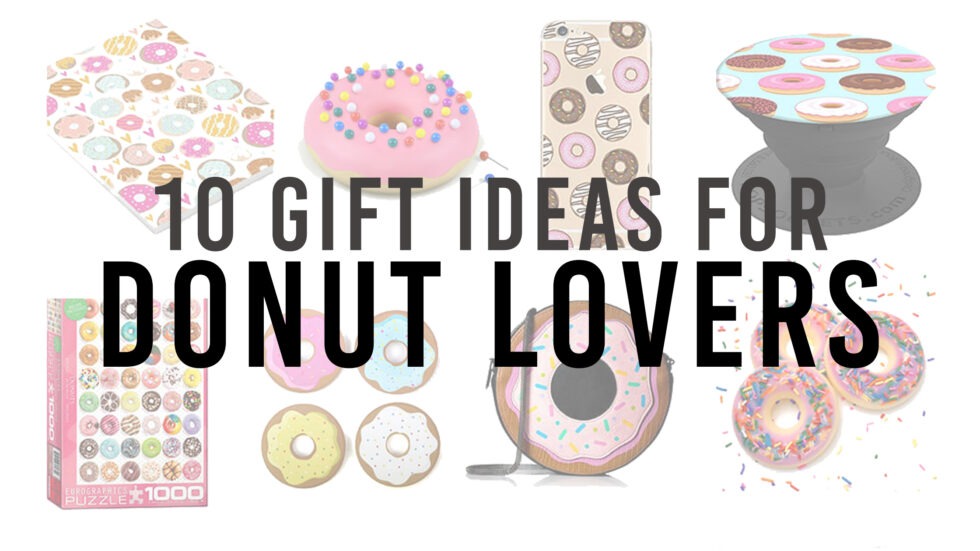 The Delicious 10 Gift Ideas for Donut Lovers
.Donuts are our favorite food, they go well with our morning coffee. A quick grin can be brought to our faces by looking at a delicious donut. For this reason, Love with Donuts now offers 10 delicious gift ideas for donut lovers.
Donut lovers can now be gifted a package full of happiness that has donuts in their favorite flavors. These donuts are the best donuts in Australia and become a popular breakfast snack for people their breakfast is not limited to a mouth-watering donut and a cup of hot coffee.
1- Chocolate Donut:
It is the most common but the most popular among the 10 different types of donuts.
This delicious donut with exploding chocolates gives a wonderful sense of taste.
Love with Donuts has shiny chocolate donuts and sprinkled chocolate donuts that will surprise customers with their unique taste and craftsmanship.
2- Strawberry Donuts:
Donuts have long been a staple food in a bakery, and today's customers want more dedication, a combination of extra textures, and higher product quality than ever before. People have been eating any donuts they have wanted for centuries, but all you need is a strawberry donut from the 10 best available flavors. This sleek donut full of strawberries and red fillings, as well as colorful sprinkles, can brighten up your day and bring a quick smile to your face.
3- Caramel Donut:
What attracts donut lovers is the lovely golden color of the setting sun over a deep-fried donut. This donut is slightly different, from the others included in 10 gift ideas for donut lovers. A cup of hot, hot coffee, chocolate, or caramel frosting and caramel cream is popular for this donation. The taste of these delicious caramel donuts with a sticky texture stays on your tongue all day long.
4. Cinnamon Twist Donut:
It is a fried donut that comes in the form of a ring or a long straight strand. This donut is twisted and hand-stitched. Before wrapping it is ground with cinnamon sugar. This sugar lowers blood sugar levels and has a strong anti-diabetic effect.
5. Cruller:
These are of two kinds. The first type includes hand-knit cake donuts such as maple bars.
6. Old Fashioned Donut:
It is the most basic donut. Slightly crunchy on the outside, but on the inside, the cake is also mushy. Fine, cracked jewelry dips all the little flaws into these donuts.
7. Yeast Donuts:
This type of donut, sometimes known as "raised donuts," uses yeast as a leaven, making the interior light and airy. Some donuts, such as jelly or cream-filled donuts, often form the basis of a yeast donut. These have a lot of air space and are less likely to scatter cracks.
8. Potato Donuts:
These donuts have the same texture as cake donuts, but instead of flour, they are made from mashed potatoes or potato starch. Inside, they are a little simpler. These donuts, sometimes known as Spudnuts, were first introduced in the mid-nineteenth century, with a line of Spudnut stores from across the United States.
9. Donuts full of cream:
Soft pillows with easy-to-fill cream, these donuts are full of delicious cream. The cream filling is easy to make. Created with quick vanilla pudding.
10. Jelly Donut:
These traditional donuts are usually round, have no holes in the middle, and are fermented. Each donut contains a burst of flavor from the middle, loaded with jelly, jam, or the last (and sometimes chocolate!). Berliners, bomboloni, paczki, and sufganiyot are just a few types of a jelly donut. Of all the 10 gift ideas for donut lovers, this type is a must-have for winter brunch.
For more of our blogs, news and offers you can join us on Facebook, Instagram.
Also Read About 10 gift ideas for donut lovers.