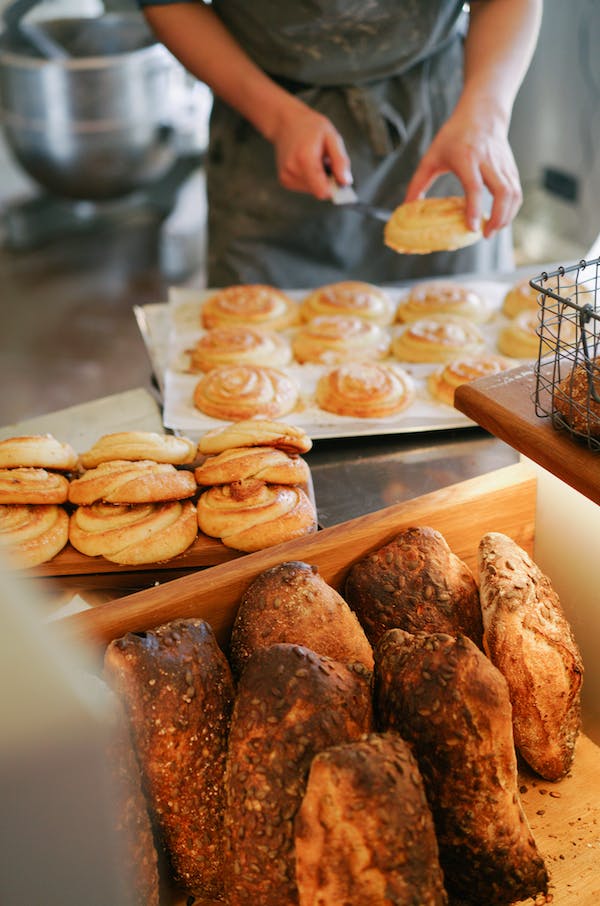 The easiest Donut Cake Recipe with Effortless Elegance
Discovering the joy of baking has become a cherished pastime for many, and making a delicious donut cake from scratch is a delightful journey everyone can enjoy. This guide will explore the world of the easiest donut cake, from fundamental recipes to creative variations. Whether you're a baking enthusiast or a novice, you can master making a delicious donut cake right in your kitchen.
The Simplicity of Donut Cake
Donut cake is a delightful fusion of two beloved treats, combining the classic charm of donuts with the comfort of a moist and flavorful cake. Discover the simplicity and joy of creating this delightful dessert.
Why Choose Donut Cake?
Before we get into the details, let's explore why donut cake is a fantastic choice. Donut cakes offer a unique blend of a classic dessert – the donut – and the comforting indulgence of a cake. It's a crowd-pleaser that combines the best of both worlds.
Essential Ingredients
To create the easiest donut cake, you'll need some essential ingredients. These include all-purpose flour, sour cream, cinnamon sugar, and, of course, apple cider. Remember room-temperature butter, as it's the secret to a light and fluffy cake.
Baking Equipment
Prepare your kitchen with the necessary baking equipment. Depending on your preference, you'll require a donut pan or a bundt pan. A stand mixer, large bowl, and parchment paper will also be helpful.
Step-by-Step Guide: Making Your Donut Cake from Scratch
Here is the step-by-step guide to making your donut cake from the start : 
Mixing the Dry Ingredients
Start by mixing the dry ingredients in a large bowl. Combine flour, baking powder, baking soda, cinnamon, and salt. Set this mixture aside for later use.
Creaming Butter and Sugar
In a stand mixer, cream the room-temperature butter and granulated sugar until the mixture is light and fluffy. This step is essential for the texture and taste of your donut cake.
Adding Eggs and Vanilla Extract
Add eggs one at a time with the mixer running, ensuring each egg is fully incorporated before adding the next. Remember to add a splash of pure vanilla extract for that delightful aroma.
Incorporating Sour Cream
The secret to a moist and tender donut cake is sour cream. Blend it into the mixture until it's thoroughly combined.
Dry Ingredients and Apple Cider
Gradually add the mixed dry ingredients and apple cider to the batter, alternating between the two. Continue mixing until everything is well combined.
Baking Your Donut Cake
Grease your donut or bundt pan and pour the batter into the molds. Bake your cake until it's golden brown, and a toothpick inserted into the center comes clean.
Donut Cake Toppings
Once your donut cake has cooled, it's time for the fun part – adding toppings. Drizzle your cake with a delightful chocolate fudge sauce, or create your toppings using candy melts and more.
Variations of Donut Cake
The list of variations is discussed below :
Apple Cider Donut Cake
For an autumn-inspired twist, you can create an apple cider donut cake. Replace the regular cider with apple cider and add a pinch of nutmeg for that warm, spicy flavor.
Sugar-Coated Donuts
If you prefer sugar-coated donuts, roll your cake pieces in cinnamon sugar before serving.
Filling the Donut Holes
Consider filling the donut holes with fruit preserves or chocolate for a playful variation.
FAQs
Can I make a donut cake without a donut pan?
Absolutely! You can use a bundt pan or muffin pan to create donut-shaped cakes.
How long does it take to bake a donut cake?
Baking times may vary, but it usually takes 30-35 minutes at 350°F (175°C).
What are some creative donut cake toppings?
Get creative with toppings like chocolate fudge sauce, colorful sprinkles, crushed nuts, or a caramel drizzle.
Can I make a donut cake with gluten-free flour?
You can substitute all-purpose flour with a gluten-free alternative for a gluten-free donut cake.
Can we freeze the donut cake for later?
Donut cakes freeze well. Just ensure they are stored in an air-tight container.
Conclusion
Making the easiest donut cake from scratch is a truly rewarding endeavor. It allows you to indulge in a delectable fusion of the best of both worlds – the beloved donut and the classic cake. Armed with simple ingredients, basic equipment, and a touch of love, you embark on a sweet journey. So, don your apron, let your creativity flow, and create a delightful masterpiece that's not just a treat for your taste buds but also a testament to your baking prowess. Enjoy the smiles it brings and the joy it spreads, for in every bite of this donut cake lies a little piece of your heart.