Perth Best Coffee Collection - A Dream for Coffee Lovers
When we claim our coffee serving to be Perth best coffee, we're talking about the ecstatic coffee combos served in our ambient cafe. Buy coffee in Perth with these exquisite flavors:

LONG BLACK
Double shot espresso or ristretto to bless your day with a spiced up caffeine dose!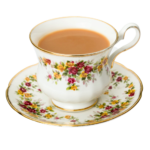 TEA
Tea is an aromatic beverage, prepared by adding boiling water or milk of a person's choice in premium tea leaves.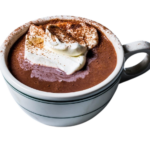 HOT CHOCOLATE
With a minor difference in aroma, hot chocolate is just like your favourite Mocha!
The Best Coffee Shop Perth - Your Final Coffee Destination!
If you're constantly on the lookout for time or the right mood for coffee, your devotion to the beverage comes into serious question. Traditional Lattés and Americanos, both made with espresso, are certain to put you in a good mood first thing in the morning.
Cappuccino is the ideal coffee drink for you if you enjoy unique flavor combinations.
But where can you get all those refreshing Perth best coffee servings? We've brought you the solution. Love with Donuts can be your go-to stop or favorite coffee shop Perth. Now, you can buy coffee in Perth with the most authentic fusions and textures.
Why Love With Donuts Serves The Best Coffee In Perth?
Being a coffee lover isn't an easy task sometimes, as you're always on the run to catch a place with a perfect blend, brew, and aroma. From roasting high-quality coffee beans to brewing and extracting delightful flavors, Love with Donuts is the ultimate coffee shop Perth.
For coffee geeks wandering around to have a flavorful day, we host you with the best coffee in Perth!