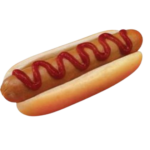 REGULAR HOTDOG
Using pork and beef are traditional meats used in hotdogs. Our regular hotdog is so popular among passerby as they are light on pocket and heavy in mouth. Our Hot dog has a sausage made of traditional meats such as pork and beef. Chopped meat is mixed with various curing agents, flavorants, and colourants to create a processed meat product. The sausage is grilled or steamed and placed in the slit of our freshly made bread. The typical ingredients are mustard, ketchup, mayonnaise, and cheese sauce along with the garnishing of onions, grated cheese, bacon, and olives. These delicious hot dogs are a cheap protein source and are especially loved by our customers.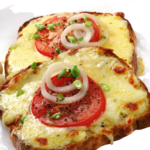 CHEESE & TOMATO
Toast with a top of cheese and tomato with a cup of coffee in morning will give you such a light and delicious start of the day.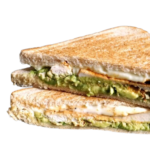 CHICKEN & CHEESE
Our chicken cheese sandwich is the food cherished by both children and adults. This sandwich of fresh whole grain bread with creamy grilled chicken and cheese is so satisfying and will bring you here time and again.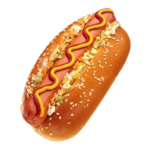 ORIGINAL (CHEESE AND ONION)
This hotdog with a yummy combination of cheese and onion will burst the bun while finding a way to your mouth. Toast is an everyday essential in breakfast. Love with Donuts has now upgraded your daily brown plain toasts with a delicious topping of cheese and tomato. The fresh slices of bread are brushed with vegetable oil and then toasted until golden brown. The thin slices of tomato and onion rings are placed on the toast along with the parmesan cheese. This light and yummy breakfast keeps you refreshed all day long.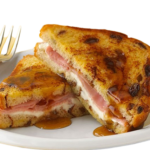 HAM & CHEESE
Our Ham and cheese sandwiches will blow your mind. The two pieces of whole-grain bread are stuffed with grated cheese, ham, mayonnaise, and mustard, then pan-fried until well toasted. This fast yummy little sandwich is all you need to compliment your morning coffee.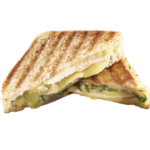 CHICKEN CHEESE ONION
Super flavorsome toast saucy with onion, chicken and cheese is full nutritious morning serving. Love with donuts provides a hearty breakfast serving of super flavorful bread sautéed with onion, chicken, and cheese. This yummy sandwich with onions not only satisfies the hunger but provides the best nutrients for the healthy life you wish to live.