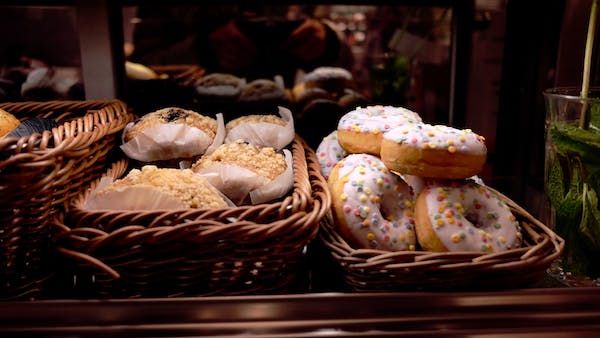 How to Make Homemade Donuts in 20 Minutes
Engaging in doughnuts that have just been baked from scratch might be difficult. These doughnuts, often called doughnut holes, have an exterior that is sugar-coated, golden brown, and gently crisp, while the center is sticky, fluffy, and sensitive. It has the flavor of cake doughnuts made in the good old days, but you don't have to put in nearly as much work or spend as much time making them. Using this straightforward recipe for handmade doughnuts, you won't have to wait long to sate your appetite for doughnuts. Let's get into the process.
The Urge for Fresh Donuts
Who can withstand the charm of a warm, freshly-made donut? The issue lies in the classic process of crafting homemade donuts, which often involves numerous steps and considerable effort. However, there's a solution that delivers the same irresistible taste with minimal work.
The Freshness Factor
Store-bought biscuit dough donut holes may offer convenience, but the unrivaled freshness of homemade dough is worth the extra effort. The homemade donut dough is a hundred times better in flavor and surprisingly straightforward to prepare. No mixer, kneading, rolling, or cutting is required. A quick stir and shaping are all it takes to get these donuts ready for frying.
Topping Ideas
Once the donut holes are prepared, it's time to get creative with toppings. While a simple sugar coating is delightful, you can explore other options such as:
Vanilla donut glaze

Chocolate icing

Cinnamon sugar or pumpkin spice sugar

Powdered sugar
Ingredients for Homemade Donut Holes
This homemade donut hole recipe only calls for seven essential components, which you might already have in your kitchen:
All-purpose flour (preferably unbleached)

Baking powder (necessary for achieving the perfect puff)

Salt (standard table salt)

Buttermilk (not recommended to substitute)

Granulated sugar (used in both the dough and for rolling)

Melted butter (infuses a delicious flavor)

Vegetable oil (for frying)
Step-by-Step Guide
Preheat the Frying Oil
Preheat the vegetable oil in a deep sauté pan or pot over medium heat.
Mix the Dry Ingredients
Whisk together the all-purpose flour, sugar, baking powder, and salt in a bowl.
Combine Wet Ingredients
Whisk together the buttermilk and melted butter in a separate bowl or measuring cup.
Create the Dough
Add the dry ingredients to the wet mixture and stir until combined.
Shape the Donuts
Gently roll the dough into 1/2 tablespoon-sized balls.
Begin Frying
Carefully place the dough balls into the preheated oil, frying about half of them at a time. Fry until they achieve a glorious golden brown on both sides.
Coat in Sugar
Use a spider to transfer the fried donut holes to paper towels. Let them drain briefly, and then roll them in sugar.
Preparing Donut Glaze
For those who prefer glazed donuts, you can easily create a classic vanilla glaze by mixing:
3/4 cup powdered sugar

1 1/2 tablespoons milk

1/2 teaspoon vanilla
If you're in the mood for chocolate glaze, add 2 tablespoons of unsweetened cocoa powder.
The Right Oil for Frying
Selecting the appropriate oil for frying is crucial. Opt for a neutral-flavored oil with a high smoke point. Vegetable oil is an ideal choice when making these fried donuts.
Tips for Perfect Homemade Donuts
Use a deep-fry thermometer to ensure the oil reaches the correct temperature for frying.

Avoid overcrowding the frying pan to prevent a drop in oil temperature.

Donut holes taste best when rolled in sugar for that touch of sweetness.

These homemade donuts are at their prime on the day they're prepared, as their texture may change, and they can dry out over time.
Conclusion
Creating these easy cake-style home-baked donuts allows you to savor the taste of freshly made donuts without the typical effort. Whether you prefer the simple delight of sugar-coated donut holes or like to experiment with various toppings, this quick and easy recipe provides a delightful snack for any occasion. So why not make housemade donuts and enjoy the satisfying rewards of submitting these home-cooked treats that are ready in a flash? You'll find that the minimal effort required for these delectable donut holes will be a delightful addition to your culinary repertoire, perfect for breakfast, snacking, or sharing with family and friends. The joy of making home-cooked donuts is that you tailor them to your liking, and the possibilities are as endless as your creativity.
FAQ
Can I double or triple this recipe for a larger batch?
Absolutely! You can adjust the ingredients to make a larger batch of handmade donuts. Just be sure to maintain the oil temperature while frying.
What are some creative variations for donut toppings?
Aside from the suggested toppings, you can get creative with crushed nuts, shredded coconut, or colorful sprinkles for a fun twist.
Can I make gluten-free home-cooked donuts using this recipe?
You can experiment with gluten-free flour blends to create a gluten-free version of these donut holes. Ensure you select a gluten-free baking powder as well.
How can I add a fruity twist to these donuts?
Consider adding lemon or orange zest to the dough to infuse fruity flavors. Mixing fruit juice and powdered sugar can also create a fruit-flavored glaze.
Can I substitute almond milk for buttermilk if I have a dairy allergy?
While almond milk can work as a substitute, it may have a slightly different texture and taste. You can also explore dairy-free buttermilk alternatives available in stores.